Generation and distribution of energy is associated with the interference and influence on the environment. Therefore, we conduct programs and initiatives related to monitoring and managing our impact on the environment, in our daily business activities. We follow many rules and regulations and undertake voluntary initiatives. Result: no fines were imposed on us for non-compliance with laws and regulations relating to environmental protection in 2014.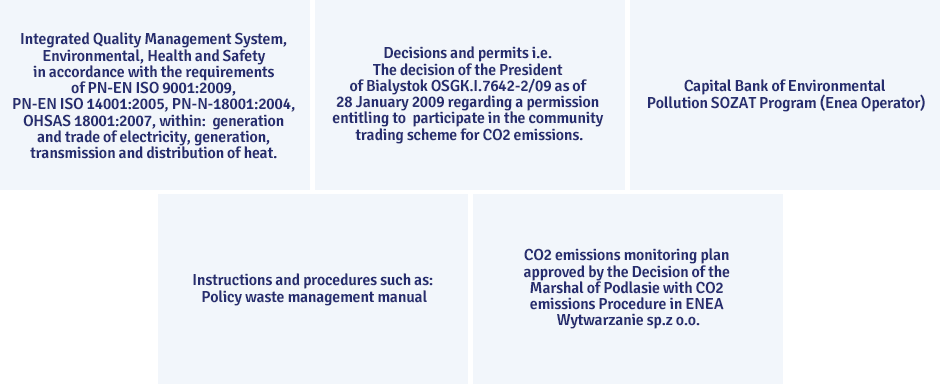 Our environmental activities are focused on five areas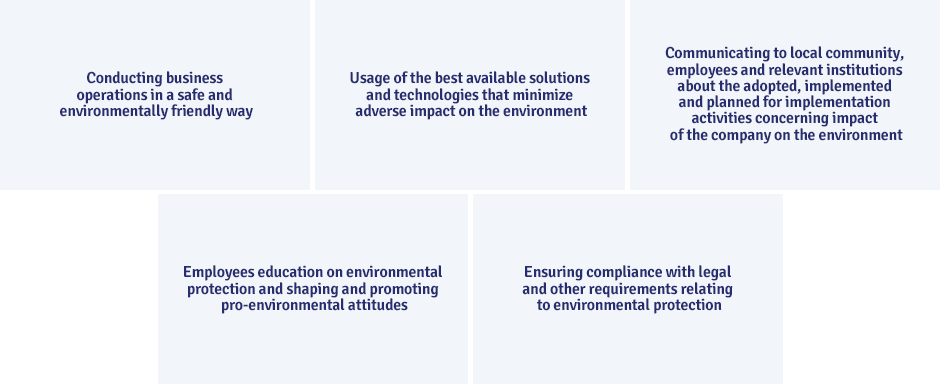 White stork protection
White storks likes to build nests directly on electric poles. To protect storks and at the same time prevent possible incidents, Enea Operator takes such actions like:
elevation of nests on special platforms,
on some MV and LV lines insulated cables are used,
use of insulated connectors,
use of insulated covers on the terminals of transformers (MV side and LV),
use of insulated bridges on MV and LV pillars.

105 nests were elevated on the platforms in 2014.
We report our business operations
Marshal's Office of Provinces:
-Mazowieckie in Warszawa
-Podlaskie in Białystok
-Kujawsko-Pomorskie in Toruń
-Wielkopolskie in Poznań
-Zachodniopomorskie in Szczecin
-Lubuskie in Zielona Góra
-Dolnośląskie in Wrocław
-Pomorskie in Gdańsk
Provincial Environment Protection Inspectorate in Radom
Provincial Environment Protection Inspectorate in Białystok
Provincial Environment Protection Inspectorate in Bydgoszcz
Provincial Environment Protection Inspectorate in Poznań
Provincial Environment Protection Inspectorate in Szczecin
Provincial Environment Protection Inspectorate in Zielona Góra,
Provincial Environment Protection Inspectorate in Wrocław
Provincial Environment Protection  Inspectorate in Gdańsk
The National Centre for Emissions Balancing and Management
Energy Market Agency
Statistical Office
Industrial Chemistry Research Institute BOWOiK
The National Fund for Environmental Protection and Water Management Ministry of Environment Energy Regulatory Office Offices of District Authorities